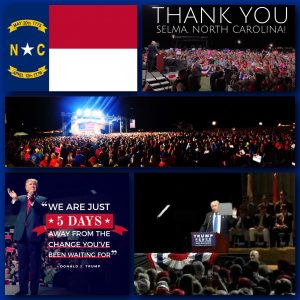 …  What a night in Johnston County North Carolina!  Estimated 15,000 people came to watch Donald J. Trump @RealDonaldTrump at The Farm
The chant of the evening from the majority of the people was definitely "Lock Her Up"!
It was an honor to stand with our Veterans For Trump
Make sure to get out and vote Tuesday, November 8 2016 Election Day!  God Bless America!